Are you interested in booking Wade for a concert or an event? Perhaps a master class? Contact him directly.
Phone: (917) 721-8319
Email: wadeprestn@aol.com
(I am having trouble with my wadeprestonpiano@me.com email, still trying to sort out the problem with apple, but the old aol address is still working. Thanks!)
The long awaited CD LOST IN THE NOISE, featuring Jon Ventre on bass and Steve Kurilla on drums, as well as a number of orchestral musicians to add to eclecticism of the music is now available as a physical CD at Wade's performances, or as downloads on iTunes or streaming on all digital formats.
My apologies for the lack of ordering physical CD options. My bad … When it's time to order the next pressing those options will be back up here.
This project took a year and a half to create. It's a concept record and it's about an hour long. I'm very happy with how it came out. It's quite eclectic, very Wade. I hope you enjoy it. Check out the free liner notes that include all the lyrics and additional musicians and other information.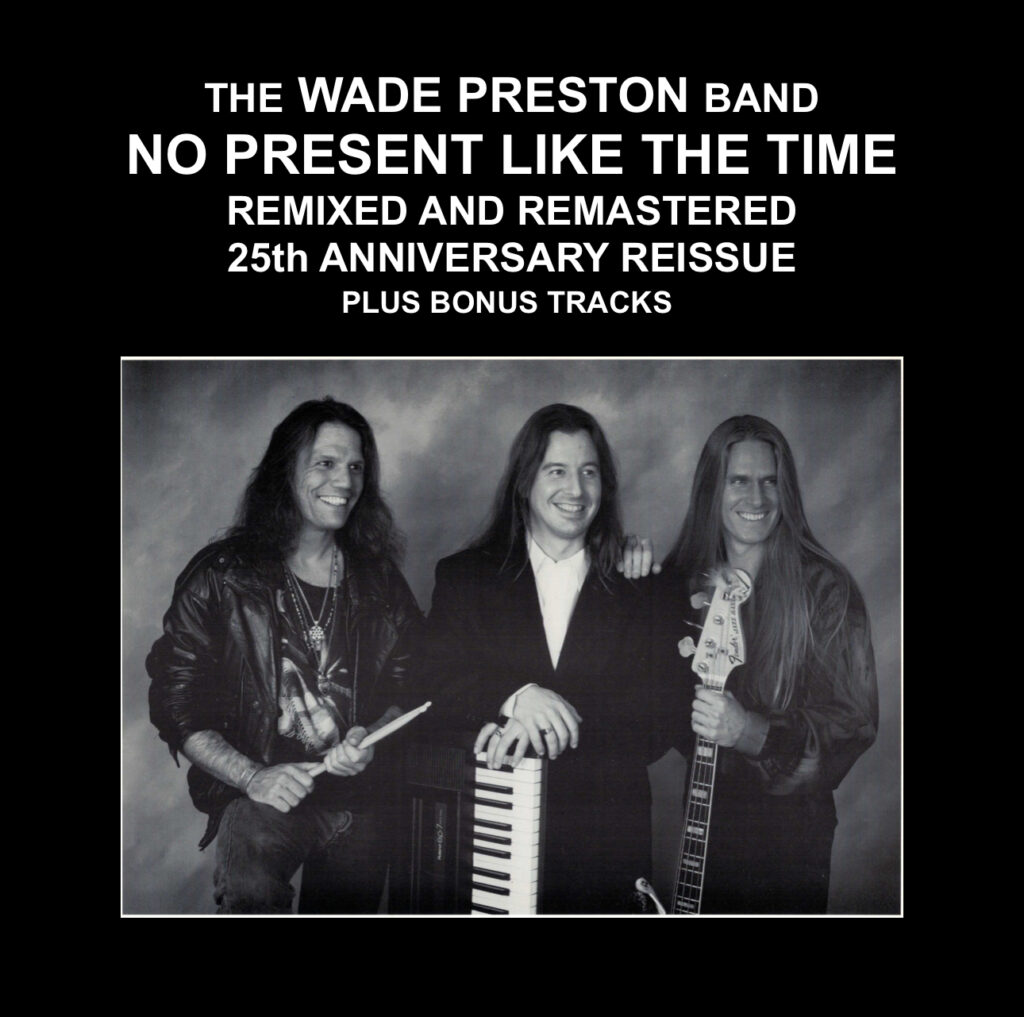 Originally released in 1995, Wade's classic No Present Like the Time CD with the original WPB, with Christo Pellani on drums and Clifford Rehrig on bass, has been remixed and remastered. I was never too happy with the original mixes, so when it came time to transfer all my original ADAT tapes to a digital format that wouldn't deteriorate (ADATs used VHS tapes), Eric Ritter and I took it upon ourselves to remix and remaster the whole thing. Thank goodness the tapes and machines were all still in good shape! We even found two instrumental tracks that weren't on the original pressing, so we included those as well. The only thing missing is the beautiful original artwork done by Steve Johannessen, and the original photography. Sadly those hard drives had deteriorated beyond repair. But the music survived! So, for now this recording is only available as downloads on iTunes and streaming on all digital formats. There are some real classics on this recording. Christo and Cliff are still on the west coast, but we still chat quite frequently. Love these guys. Funny as hell! And they were and are amazing musicians. To this day no drummer has been able to pull off Coffee To Go like Christo, or even figure out the time signatures. We never did, either. We just felt it. It really was a great band.